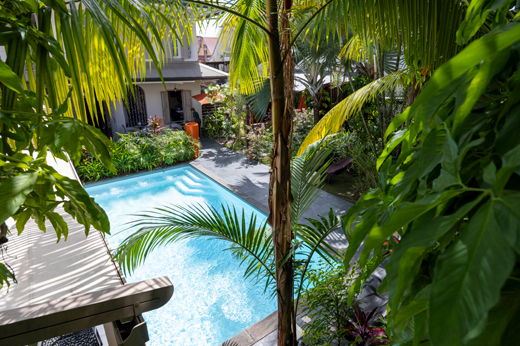 Situated in the center of Cayenne between the central market and famous 'Place des Palmistes', Ker Alberte is an Authentic Creole House which has been transformed into a 4stars-Hotel.
It provides a harmonious alliance between tradition and modernity. Come and discover its 15 charming rooms which have been personally decorated with the colors of the Amazon to give guests a real feel of Guiana.
Ker Alberte invites you to come relax in its tropical inspired garden with its private pool area where you can take in its relaxing atmosphere and enjoy the warmth and hospitality it provides.
You can enjoy the local atmosphere of the city and visit all the historical sites that the city has to offer. The discretion of the staff and its attentive presence will make your stay as pleasant as possible, and your visit one to remember.